Medical imaging, anytime, anywhere. SieVRt is your new virtual reading room.
Try SieVRt now
What is SieVRt?
A scalable, modular, and portable virtual reading room that you can take with you anywhere.
Imagine being able to take your own personalized radiology reading room with you everywhere you go. The room, the equipment, the software - a seamlessly integrated portable workflow. SieVRt enables radiologists to have the exact same workflow, whether they are at the hospital, in the clinic, or sitting on their couch at home.
Using immersive virtual reality, SieVRt decouples radiologists from their physical work space and gives them the freedom to work from anywhere.
It's a paradigm shift in radiology workflow that will meet the needs of both your enterprise and your radiologists.
Value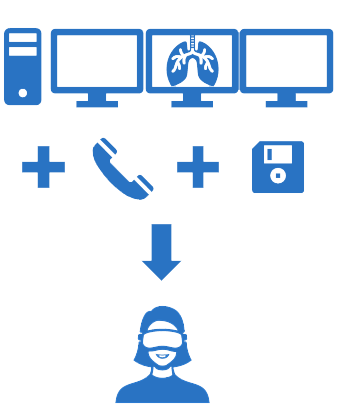 An all-in-one hardware and software solution that can supplement or replace your existing reading room. SieVRt improves cost savings with a managed platform-as-a-service model and removes the need for expensive medical imaging hardware and the physical space to house it.
Features
A radiology reading room with 3 large virtual monitors and a full featured DICOM viewer, plus much more.
Accessible
With an internet connection, you will have the same workflow anywhere in the world.
Scalable
A managed solution that has been built to scale from individual to enterprise.
Efficient
An optimized workflow, supported by our expert team, that has been designed to reduce IT burden.
Integrated
Seamlessly connect with your existing PACS, RIS and reporting software, or use our all-in-one system.
Modular
Fully personalize your reading room with value added modules that add advanced and specialty functionality.
Affordable
Less than 20% of the set-up cost of a traditional reading room with transparent cost of ownership.
Case study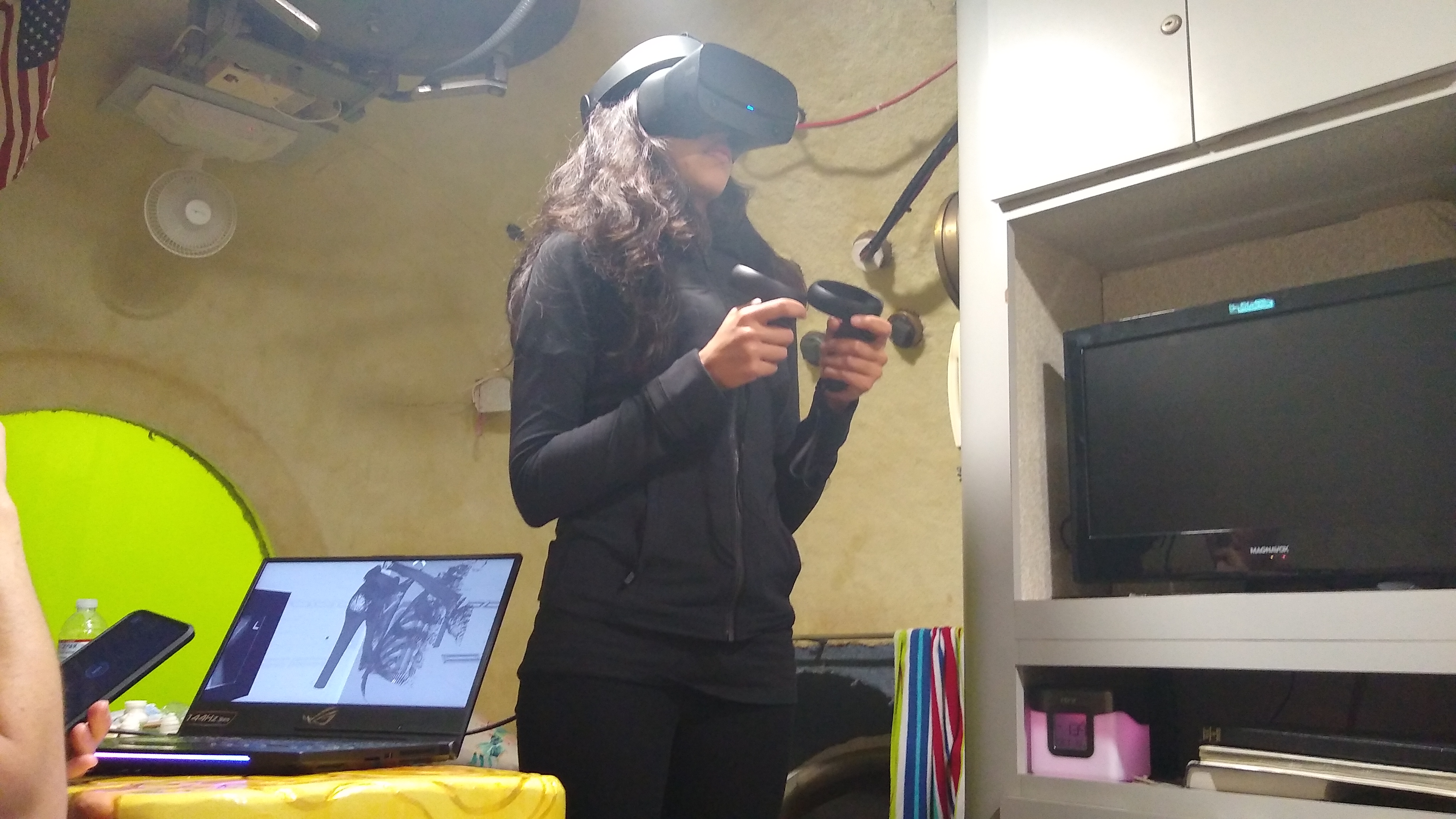 Using SieVRt for collaborative teleradiology
During a simulated medical emergency at an underwater research facility, Dr. Shawna Pandya used SieVRt for an emergency consult with a radiologist who was over 4000km away. The two physicians were able to securely view imaging data and discuss the case in SieVRt's virtual reading room. The simulated patient was accurately diagnosed and the mission doctor was able to administer the proper treatment.
Partners
SieVRt is being used by some of the most innovative healthcare institutions in the world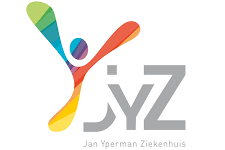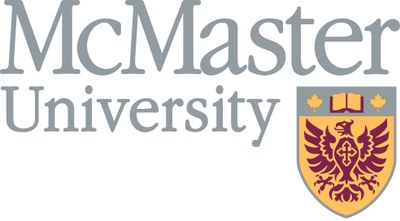 Don't have a VR headset? Talk to us about our turn-key packages that include hardware, setup and support.